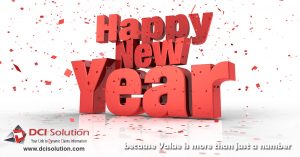 From all of us at DCI Solution, we want to thank you for a wonderful 2017 and we want to wish you the very best for 2018.
So that we may be able to spend time with family and friends, our offices will be closed at noon on Friday December 29 and all day on Monday January 1. Our Valu-Rite System® will be up and running 24/7 so that you can still submit valuation requests and check on orders.
Be safe and Happy New Year!