DCI Solution offers "Guaranteed" Salvage Bids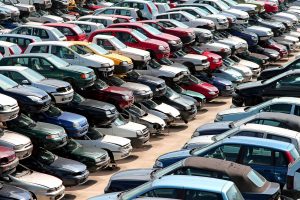 DCI Solution can provide you with a "Guaranteed" Salvage Bid either as part of your Total Loss Valuation or as a separate service. Just check the appropriate box when submitting a valuation request into our Valu-Rite System®.
This "Guaranteed" Salvage Bid is good for 90 days. It does not include towing to IAA yard.
Many states allow insurance carriers to factor in the salvage value when settling total loss claims and in fact, some states even require it.
We've partnered with the industry leader, IAA, to help provide this service. The IAA Specialty Division sells heavy equipment, boats, RVs, buses, cranes and more to a global buyer base in more than 110 countries. IAA's dedicated specialty equipment experts understand the unique characteristics of this segment, and have the experience to provide accurate projections of salvage values. Specialty auctions are hosted live-online only, saving sellers time and transportation costs and helping to sell unique items quickly and efficiently. IAA monitors economic trends that affect the specialty segment and publishes the IAA Quarterly Specialty Reports. To learn more, visit IAA-Auctions.com/RoadReady.